Yoga with Susan from Unity Yoga
Days: Mondays
Time: 12:00pm–1:15pm
~With Susan Horning from Unity Yoga~
About the Class
Join us for these new in-person classes!! Please wear your mask on entry and bring your own props. We are so excited to see you for practice. :)
Advanced registration is required. Please purchase a pass through Unity Yoga's website and be sure to sign the BE waiver before arriving.
About Susan
Susan Horning, BBA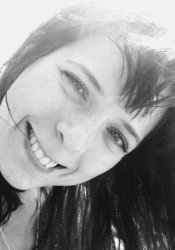 Susan is devoted to her daily practice and has been teaching public classes full time for the past 13 years at Unity Yoga, in corporate environments and at music and art festivals. Her love of yoga blossomed in her twenties as she finished her business degree at Simon Fraser University. On her quest for self-inquiry, she left her corporate career to open Unity Yoga in the summer of 2006. As a socially conscious Entrepreneur, her vision is to provide an inclusive space for healing and connection where everyone has a name and voice.
Exploring many styles of yoga on her journey, Susan has been influenced by a variety of excellent teachers and traditions. She received her initial 200 hour training at Vancouver's Flow Yoga in 2006, completed her Anusara Yoga Teacher Training (Levels I-III) in 2010, Thai Massage (Teacher Certified) in 2011 and AcroYoga Level I and II certification in Montreal in 2014, and is constantly learning through workshops and classes. Passionate about the healing power of yoga, her classes are a fusion of the flowing grace of Vinyasa, the alignment principles of Anusara / Iyengar, the gentle pace of Hatha yoga, and the wisdom of traditional yoga philosophy. Susan enjoys working with students at every level of practice, and strives to make yoga accessible to those who need it most.
In addition to her public classes, Susan facilitates group retreats to Salt Spring Island and various locations around the world (unityretreats.ca), is a practicing Herbalist (unityherbals.ca) and has a special interest in the esoteric, offering consultations in Four Pillars Astrology (Bazi), Tarot, I-Ching and Flying Star Feng Shui. (QuanYin.ca)