Yoga with Nicola from Unity Yoga
Date: every other Thursday
Time: 5:30pm–6:50pm
~With Nicola Bennett from Unity Yoga~
About the Class
Join us for these new in-person classes!! Please wear your mask on entry and bring your own props. We are so excited to see you for practice. :)
Advanced registration is required. Please purchase a pass through Unity Yoga's website and be sure to sign the BE waiver before arriving.
About Nicola
Dr. Nicola Bennett, N.D.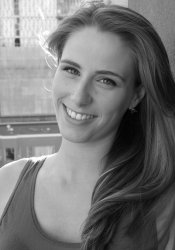 Nicola is a yoga teacher and Naturopathic Doctor living and thriving in East Vancouver's artistically rich Commercial Drive neighbourhood. She was introduced to yoga by her gymnastics coach at age 16, where she instantly fell in love with the practice and knew that she would eventually become a teacher. Her interest in the human body and its movement brought her to UBC where she completed her Bachelor's Degree in Kinesiology and Health Science. Nicola went on to earn her 200h YTT in Hatha with Open Door Yoga in 2011. She began teaching shortly afterwards and has been at Unity Yoga ever since.
Although Nicola had always wanted to be a doctor, she realized along the way that the conventional medical system was not for her. Yoga was the key that unlocked the door to a whole new world of Eastern philosophy and healing traditions, and she soon realized there were more paths to good health than those offered by western medicine. She decided to pursue another four years of school at the Boucher Institute of Naturopathic Medicine where she became a naturopathic doctor. Her studies have enriched her yoga teachings and her classes often focus heavily on anatomy and physiology. She is particularly interested in the nervous system and how one can use breath and mindfulness to balance the nervous system. It is in this state where the body's innate ability to heal itself, or the Vis medicatrix naturae, is active.
With a gentle supportive voice, Dr. Bennett combines her knowledge as a naturopathic doctor with her experience as a yoga teacher and long-term practitioner to create a truly unique experience in her classes.